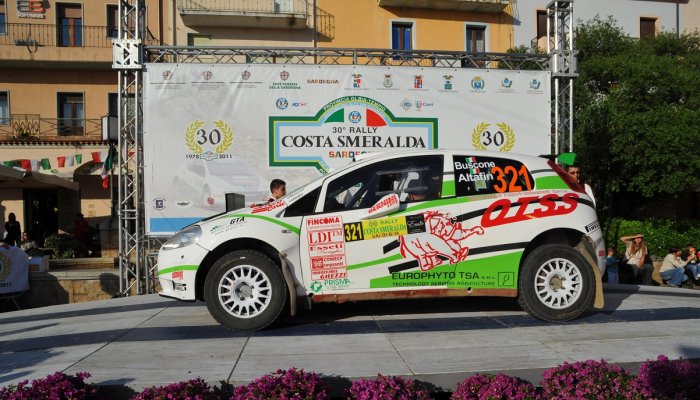 1° Historic Costa Smeralda Rally North Sardinia, Palau 5-8 June 2014
The engines and cars that made history in the Costa Smeralda Rally get started up once more on the 5th of June for a three day event packed full of emotion. The setting is the North of Sardinia, along the dirt tracks and roads of Gallura and the Costa Smeralda, for a one-off event, not to be missed by enthusiasts of this kind of sport, featuring the mythical Stratos, the 037s, the 131 Abarths and many other "Old Glories" with all their "vintage" charm and appeal.
Starting and finishing point for the event is the delightful small town of Palau, famous for its imposing Roccia dell'Orso, which looks down on and over the enchanting islands of the La Maddalena Archipelago. For the first edition of the event, from the 5th to the 8th of June, Palau will be the main location, featuring a service area, reserved section and main administration office located between the tourist harbour and the  town municipal  building.
The 1st Historic Costa Smeralda Rally will be divided into two stages along a route that cleverly combines dirt roads and asphalt as used to be the case in the past.  On Saturday June 7th, the event will take place around the territory that stretches from Palau to the sparkling waters of Porto Cervo. The next day will see the real competition: Gallura and the Costa Smeralda become the setting for the exclusive World Rally Championship, a chance to see the best drivers and most spectacular cars for this specialty in the world.