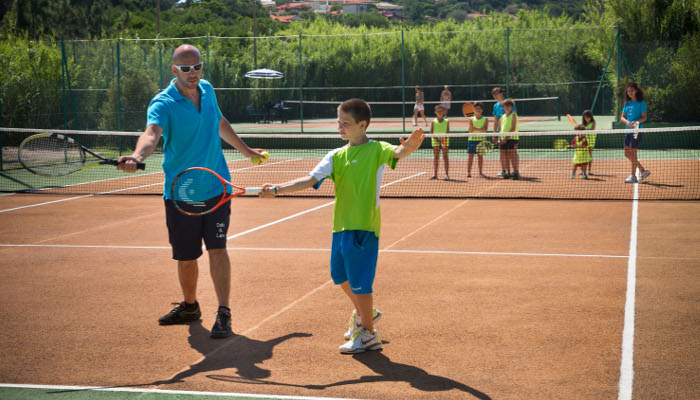 Sports holidays for children in the North of Sardinia
Activities and sports for family health without giving up the comfort of a luxury hotel overlooking the sea in Northern Sardinia.
Who said you don't do sports on holiday? It's precisely during the carefree days of relaxing by the sea that doing sports helps us to find the psycho-physical balance that is put to the test during the winter. And sports holiday for children? Tireless when playing games, always curious and ready for new discoveries, they would be happy to share fun and "adventurous" days with Mum and Dad.
The North of Sardinia is certainly the ideal place to do sport in the midst of unspoiled nature. Countless encouragements and family hotels by the sea in Palau can meet every need. In fact, although having a good sense of adventure, families with children (especially with small children) should look at the services and amenities available so they can also enjoy a well-deserved rest and experience active holidays without stress.
Ideas and advice for sports and activities for all the family that you can do during your holiday by the sea:
Teaching children to swim
First holiday in Sardinia with little children? Obviously the first thing to do is introduce them to swimming. With armbands and buoyancy aids! At first you can play at the water's edge so that your children develop a sense of confidence with the water, then you can immerse them in the shallow transparent waters that only the little bays of the North of Sardinia can offer. Days by the sea thus become unique opportunities for playing together between parents and children, giving you unforgettable moments of peace and happiness that are difficult to find during daily life.
On horseback along trails by the sea
How many of your children go horse riding and how many have never ridden? In both cases, horse riding with the whole family, immersed in the wild Sardinian nature offers unique and unforgettable experiences! The sensations that you will feel while travelling with this splendid animal among the rockrose flowers and broom plants along the paths that reach the sea will let you enjoy a wonderful adventure that is not only for children. And if it's hot ... an invigorating dip in the sea for everyone before getting back in the saddle!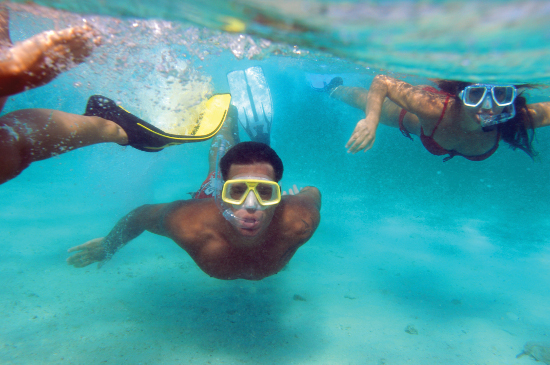 Sea Safari: snorkelling in the La Maddalena Archipelago
If you're at Palau how can you not go on an excursion around the islands of the La Maddalena Archipelago? A trip by boat, a Sea Safari which will delight the whole family! The crystalline waters with their infinite shades of blue, inhabited by a myriad brightly coloured fish will bewitch young and old alike while with a mask and snorkel you can go snorkelling in the natural swimming pools at Budelli or examine the seabeds between the islands of Santa Maria and Razzoli.
Sport for children with new friends
And if Mum wants to go for a morning run and then have an invigorating massage while Dad takes sailing lessons or goes sports fishing on the Costa Smeralda? The best park hotels for children provide Mini clubs and Junior Clubs (free) where under the watchful eye of highly qualified professional staff, your children can do sports together with new friends: five-a-side football or beach volleyball tournaments, dance or tennis lessons. The more adventurous can take archery lessons and try this sport at first hand in complete safety with qualified instructors.
Sport Hotel at Palau: sport and authentic products
The best Sport Hotel for families at Palau, immersed in Nature, offering plenty of space and a wonderful stretch of coast to be discovered is the perfect place for a family holiday where you can try sports that you've only dreamed of and encourage your children to try their hand at new activities.
And after hours spent playing and doing sports it is important for children to eat healthy food while on holiday. The typical local dishes and Mediterranean cuisine on offer at the Hotel restaurants are the result of a careful choice of genuine Gallura products – authentic and varied cuisine with 0 km local meats, fruit and vegetables, ready to satisfy every palate, with delicious dishes even for gluten-intolerant guests.
Unique services for families with babies and sports to enjoy with children and young people all make the North of Sardinia a place tailor-made for families to enjoy fantastic holidays.